---
Thing is pushing works in the women's game. Wozniacki is the biggest pusher around and she's ranked number 1 in the world. Problem is you can't be a pusher and have no confidence in your strokes. Radwanska's stuck in between, she retrieves but sometimes she'll go for low percentage shots and fuck them up. If she comes to terms with only pushing and actually learns how to hit a second serve she should be in the top 10. It's a shame cause clay is the best surface for her to beat somebody like Sharapova, I have no idea how she pulled it off on hard court in Sharapova's prime.
---
i mean no confidence as in she doesnt go for winners. wozniacki is a pusher but not as much as radwanska and theres a reason both still have no grand slam. all the women are lucky Serena isnt playing right now.
---
Moderator

Posts: 7299
Joined: Wed Oct 06, 2004 7:38 pm
---
4th in the world :dance:
Its okay I once supported wisla during their prime-LIME
---
Administrator

Posts: 1718
Joined: Mon Nov 17, 2003 11:51 am
Location: Ontario, Canada
Contact:
[youtube]i8KvrhP1DtE[/youtube]
---
When she drops her racquet and puts her hands on her hips and just watches the ball
Last edited by
nicram
on Fri Mar 29, 2013 3:35 am, edited 1 time in total.
"If Legia resigned Kosecki i put a clause in there for 10 mill just to protect the player"
¯\_(ツ)_/¯
I have 2 broken fingers in my leg and I'm still here!
hejters gona hejt
---
Posts: 108
Joined: Mon Nov 22, 2010 12:55 am
Is it just me or has Radwanska gotten better looking as she's gotten older? It's usually the opposite for Polish women.
---
Moderator

Posts: 7299
Joined: Wed Oct 06, 2004 7:38 pm
---
Posts: 288
Joined: Thu Jul 31, 2014 2:17 am
Location: Sunshine Coast / Sydney
Happy about the Hopman Cup win but both of them are out in the 2nd round in Sydney.

Must be tired and just want to rest up before Melbourne maybe.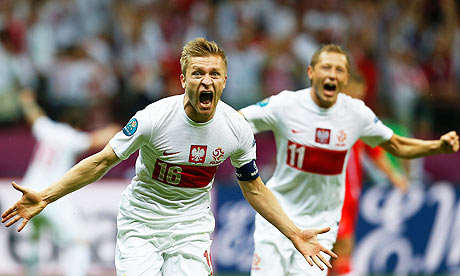 ---
Who is online
Users browsing this forum: No registered users and 14 guests