Youth Team

Posts: 1904
Joined: Sat Nov 22, 2003 10:56 pm
Location: Brantford - Now in the absolute middle of nowhere - please parachute food and medicine
Been a huge fan since I was a kid - hopefully Milik and Zielu prosper and grow at this prestigious club I and those in the know affectionately refer to as Partenopei
---
Fuck all the bandwagoners, ive been a Napolite for all my life.
"If Legia resigned Kosecki i put a clause in there for 10 mill just to protect the player"
¯\_(ツ)_/¯
I have 2 broken fingers in my leg and I'm still here!
hejters gona hejt
---
Posts: 573
Joined: Wed Jul 29, 2015 8:33 pm
---
First Team

Posts: 4517
Joined: Fri Jun 11, 2010 9:16 pm
Location: Merida, Venezuela
Napoli such a great club to bandwagon this season, their depth is fantastic.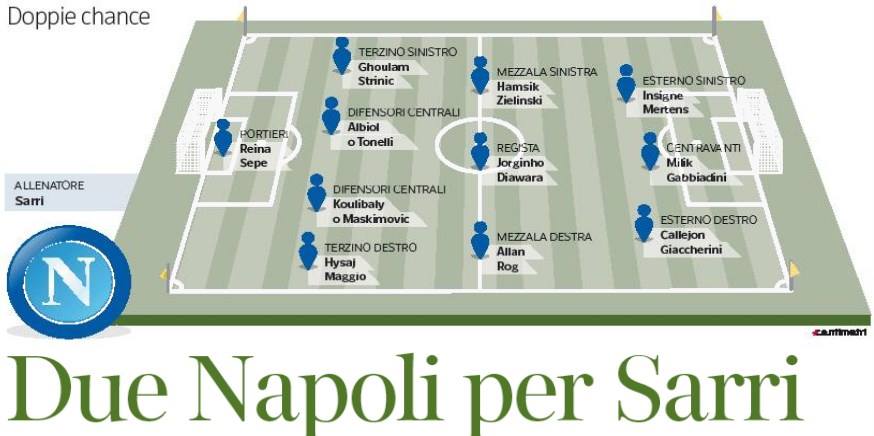 "Milik had been under observation by Napoli since November 2015. He was watched by scouts, the director and even the coach. Napoli noticed that Arkadiusz works hard and never gives up. He has been like that throughout his career. Sarri was also impressed by the fact that he spoke four languages. Soon he will speak Italian as well. It's a demonstration of his maturity." - Milik's Agent
Gola: "Do you know who Tomaszewski even is Paramount?"
Paramount: "No, and i'm not googling it cause it's some fake"
---
Posts: 5
Joined: Tue Oct 11, 2016 12:41 pm
---
Moderator

Posts: 7299
Joined: Wed Oct 06, 2004 7:38 pm
---
Who is online
Users browsing this forum: No registered users and 5 guests